Every year millions of Americans move for a variety of reasons—for family, school, a job, cheaper housing. The list goes on. While most of these movers typically stay within state lines, some pack up to relocate across the country. If you're one of the many making a cross-country move, you may feel a bit of panic in your stomach.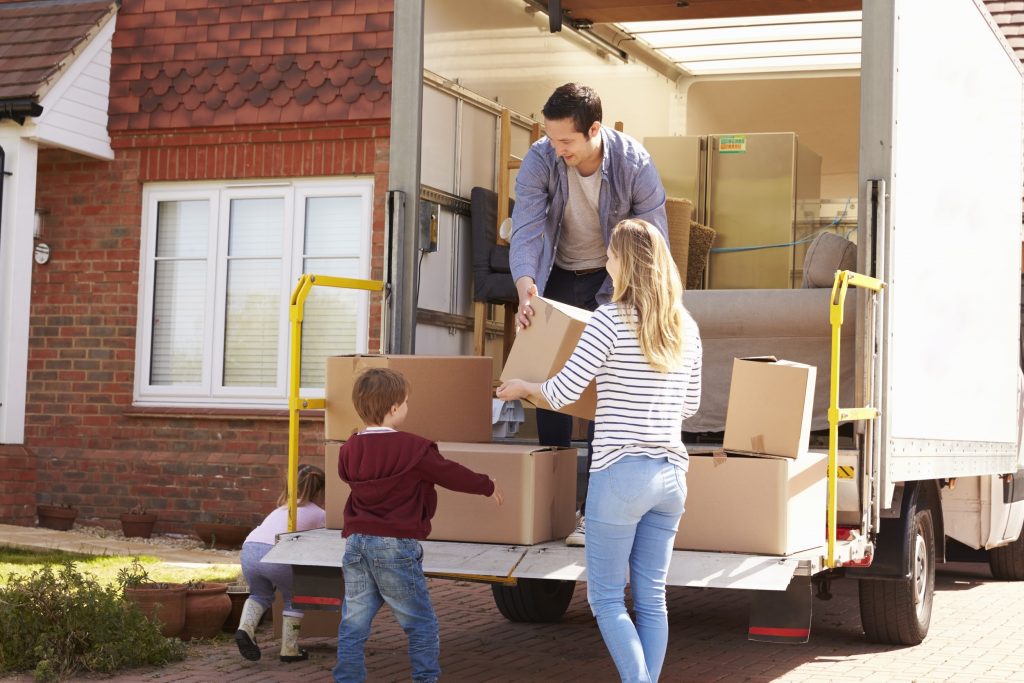 Are you going to pack and drive yourself, or hire professional movers? How are you going to pack everything? Have you visited your new home or apartment? These are just some of the questions you need to think about as you begin packing your belongings. 
To help you stress less, we've compiled a list of 5 ways you can make sure your cross-country move goes smoothly. Take a look! 
Ensure your new place is ready for you
The first step for an easy cross-country move is ensuring your new home or apartment is ready for you. The last thing you want is to travel 3,000 miles and find out old tenants are still occupying your space, or something fell through with the financing that resulted in the property manager or landlord refusing you to move in. 
To ensure everything is good to go, stay in constant contact with your real estate agent, mortgage provider, and landlord to ensure all documents are signed and funds are provided. You can get a rental credit report to make sure you're in good standing for an attractive mortgage, and interview realtors to find one who will negotiate a fair price and stay in constant contact. 
Create a budget
Moving isn't cheap. Between buying boxes to pack your belongings to renting a truck for multiple days or weeks to travel from shore to shore, you're going to need to save enough money for your move. Creating a budget will help your move go smoothly without any unexpected expenses popping up. Depending on how you're going to get from one side of the country to another, keep these expenses in mind:  
Cost of a rental truck

 

Cost of professional movers

 

Gas

 

Lodging

 

Cost of shipping and plan

e ticket

 

Boxes, containers, tape, markers, scissors, packing materials

 

Cleaning costs

 

Food

 
Declutter your home
Before packing your belongings, go through your home and declutter. If you need some inspiration on how to part ways with some of your favorite items, consider watching Marie Kondo's Netflix show Tidying Up with Marie Kondo—you'll thank us later.  
Start by going through your clothes. Are you moving from New England to SoCal? Consider donating or selling your winter clothes online. What about those kitchen appliances, like your alternative milk maker, that you never end up using? Selling unused items will free up space in your moving truck and give you some extra cash to put toward your move. 
Begin packing
Once you've donated clothes, appliances, and other items you no longer use, it's time to begin packing. Depending on whether you're moving large items, such as furniture, it's important to choose a moving truck that has enough space for your belongings.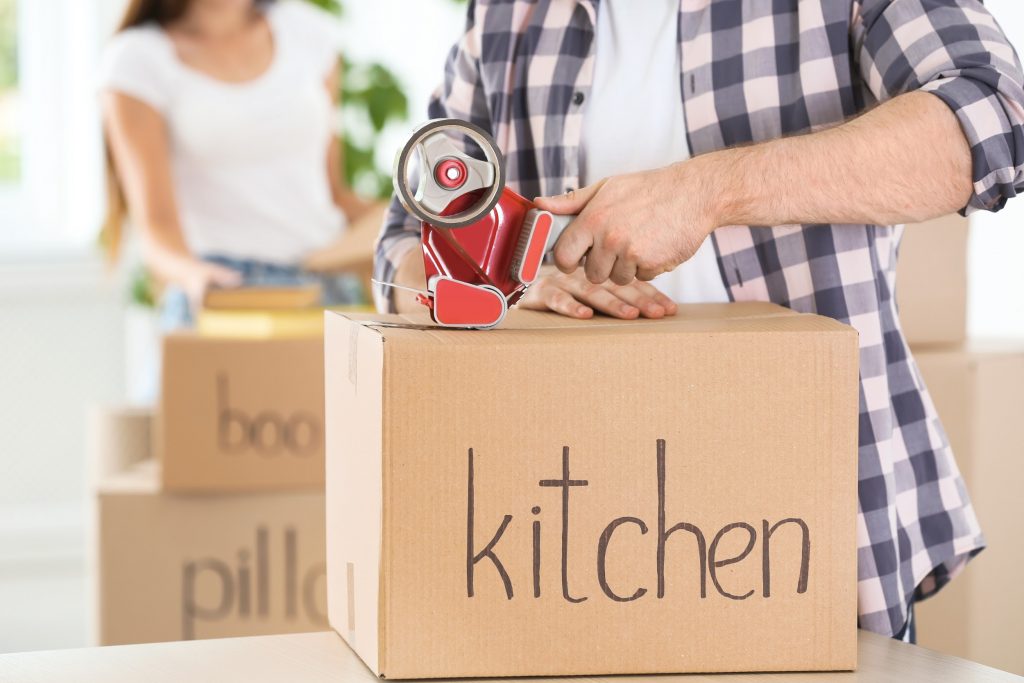 Asking your friends, family, and neighbors to help you pack up your home is a great way to save some time and money and spend a few last moments with those closest to you. Make sure you give them all the necessary tools to pack, such as cardboard boxes, containers, labels, and markers. 
Some tips to make packing and your move go smoothly include: 
Labeling each box according to the room they belong in, su

ch as living room, bedroom, kitchen, etc., and should also say "fragile" if valuable items like artwork and glass are inside

 

Packing one room at a time to reduce stress and make sure nothing gets misplaced

 

Hiring a babysitter or pet sitter to look after yo

ur kids and furry friends while you pack

 

Taking breaks to eat, get some rest, and recharge

 
Give a final sweep
Now that everything's packed and ready to go, give your home a final sweep. Make sure nothing was left behind, all your important documents are in a safe and easily accessible location, and all of your services are updated to your new address. This means you've rerouted your mail, transferred prescriptions and medical records, updated banking information, canceled utilities, and removed all trash. 
    Say goodbye
With these five cross-country moving tips in mind, your move will go as smoothly as possible, whether you're a first-time home buyer or are on your fifth move. With everything good to go, take some time to say goodbye to your friends, family, neighbors, and coworkers and give your movers the "okay" to begin the drive.