Among the millions of changes we have to get used to in the world we're living in today, add another one to the list– home buying. When the economy takes a hit due to a global crisis, so does the housing market. While there are many things you can't change about the situation, you can expand your knowledge and go into your house hunt completely prepared, especially financially. All the years of adding to your life savings and building your credit score come to a head when your journey starts. It's important to educate yourself on the ever-changing requirements regarding one of the biggest investments you'll ever make. Being aware of this financial checklist will help prepare you for the path ahead.
Ready to start consulting a realtor, hunting for homes, and making offers? Here's a financial checklist of questions you should ask yourself before diving into your first home buying journey. 
What is your credit score? 
Credit health plays a huge role in your home buying experience. If your credit score is too low, your eligibility to buy a home at all will be affected– now more than ever before. FHA loans, for example, known as one of the least restrictive types of mortgages, have become more difficult to attain. You can acquire an FHA loan with a credit score of 580 (or 500 with a 10% down payment). However, individual lenders are able to set their own requirements as well, making it even more difficult to get a loan, as lenders don't want to take on too much risk in this economy. That said, a credit score of 600 might not make the cut for some of the lenders you're seeking out. 
Are you getting a good interest rate? 
Interest rates are at a near-historic low since the pandemic began to wreak havoc on the economy, and many buyers are taking advantage– as they should. After all, lower interest rates mean more buying power for potential homeowners. In fact, an interest rate dropping from 4% to 3.5% could get you tens of thousands of dollars more in buying power, which makes it even more important for you to shop around for the right rate. It's also crucial to keep in mind APR as well, as it is often competitive from lender to lender. It can be a better representation of the actual amount of money you're spending, taking into account additional charges and fees.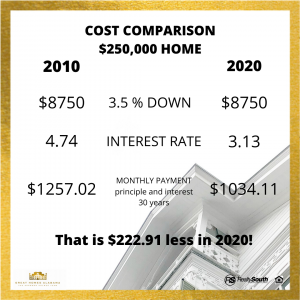 How much of a down payment can you provide? 
Because lenders are leaning toward lower-risk borrowers, you'll have to prove your worthiness with a larger down payment than you originally anticipated. Not only will this demonstrate your credibility as a buyer, but it will ultimately decrease your monthly mortgage payment as well. It could knock down the amount of interest you pay in the long run, eliminate the need to pay Private Mortgage Insurance (PMI), and it could even get you a lower interest rate, too. That said, the more money you can put down towards your purchase without completely wiping out your emergency fund, the better.  
What documents do you need? 
Before you can finally close on your home, you should have all the necessary paperwork situated. The last thing you need is to get to the closing date and realize that you're missing any documents that would delay the process. Oftentimes, you'll need proof of homeowner's insurance, photo ID, and a copy of the purchase agreement. Be sure to connect frequently with your realtor to learn about any other items you need to cover. For example, within 24 hours of closing, you'll also need to provide proof of employment and possibly any other documentation required by the lender to finalize the loan.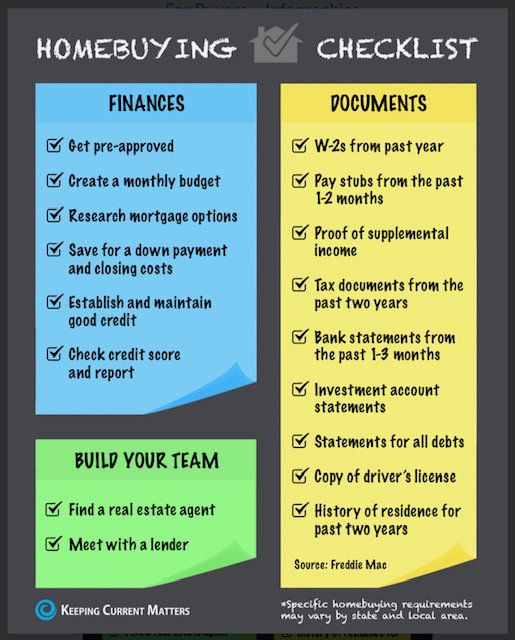 Are you ready to start shopping around or are you just looking for some more information? Contact our team to speak with a trusted realtor or visit our blog to learn more.