GET TO KNOW THE BEST REAL ESTATE MARKETING AGENT IN BIRMINGHAM!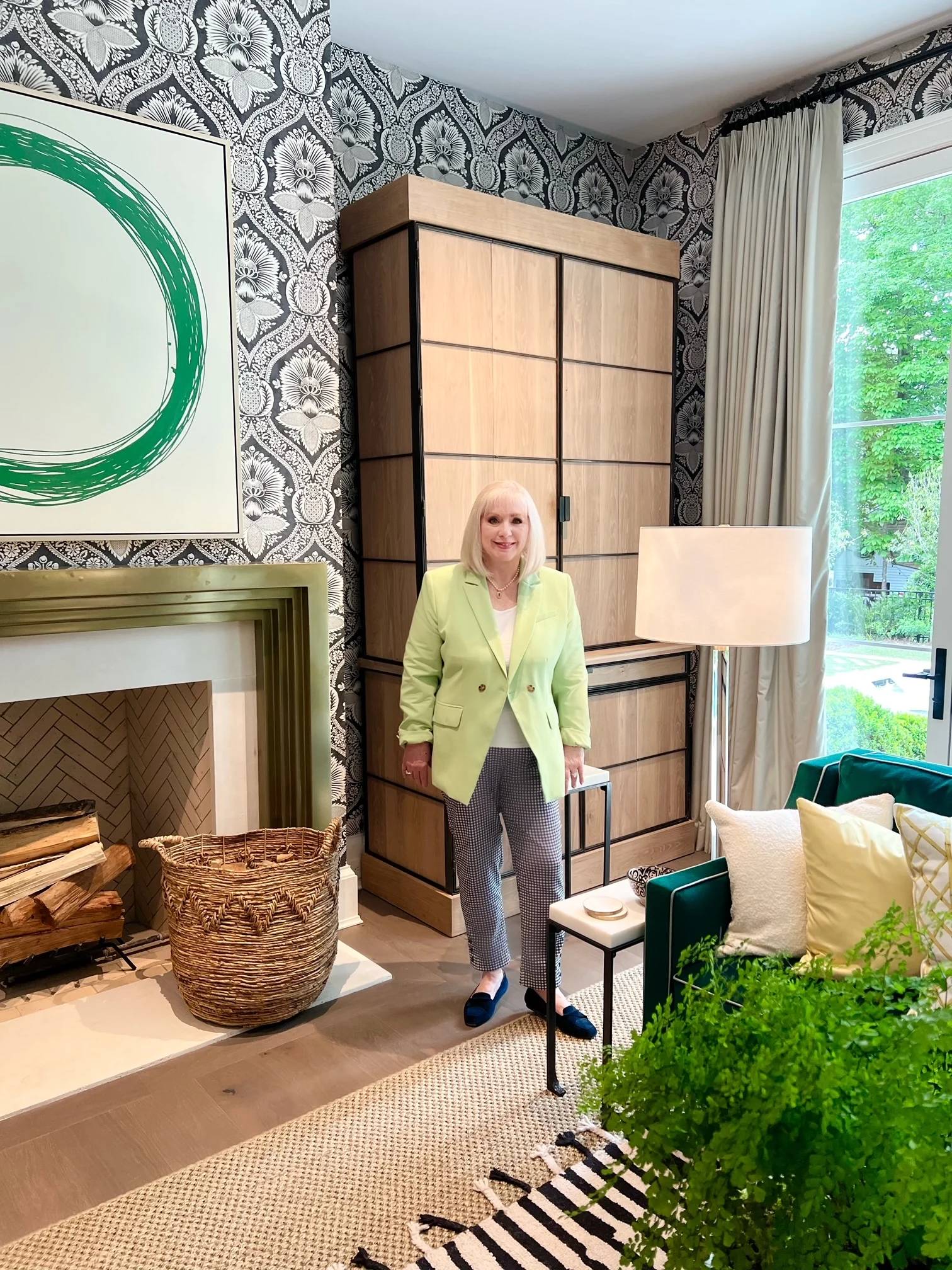 THE LEADING
BIRMINGHAM ALABAMA REAL ESTATE EXPERT
Shannon Holmes gained her expert knowledge of real estate in Alabama as the oldest of five children, born to a Real Estate Developer and Oilman father, and an Interior Designer mother. Shannon and all of her siblings have followed successful career paths into commercial and residential real estate, as well as home building and banking. Licensed since 2007, Shannon immediately went to work at RealtySouth in Hoover and is now in her 16th year of real estate.
Shannon Holmes is very proud to announce that GreatHomesAlabama.com, was named #10 on the list of Top 50 Best Alabama Blogs and Websites You Must Follow in 2022, chosen from thousands across the state that had anything to do with real estate news, investing, or real estate topics. Criteria for this choice included content, social media following, website traffic and domain authority. For 2021, Shannon was named #58 on the list of The 100 Most Influential People in Real Estate. This list included prominent people worldwide, such as Ryan Serhant, Grant Cardone, and Tom Ferry. Shannon was the only REALTOR® in Alabama to appear among this prestigious group of Innovators, CEOs, and Industry Leaders. Currently, she serves on the RealtySouth Inverness Advisory Council. In February of 2021, Shannon Holmes was named to a list of 23 Real Estate Influencersto imitate for success. This list included CEOs and major industry names such as Tom Ferry, Sue Adler, Ricky Carruth, Than Merrill of A & E's Flip This House, and Laura Monroe- Global Head of Community at Inman.
RealtySouth repeatedly awarded TOP AGENT status to Shannon Holmes as a Top Producer in sales volume for the Inverness office in 2021.
Shannon also has earned the CLHMS™ designation, as a Certified Luxury Home Marketing Specialist™. This advanced certification is only for agents actively listing and selling in the upper tier of their market, who have met and maintain a certain quota of home sales in the luxury price bracket, and that have completed special luxury training. She is one of only a handful of agents to hold this designation in her market area.
To up her game even more in the marketing arena, Shannon spent 12 hours of intense study to receive the 21st Century Marketing Expert Designation.
In 2021, Shannon Holmes was also named "Top Agent" Award Winner for her advertising dominance in the real estate market by Homesnap.
In 2021, Shannon's first book was published, "Selling Secrets You Can't Afford To Miss", where she shares insider secrets she uses to market every home, and get amazing results.
Since the beginning of her career in Real Estate, Shannon Holmes has received numerous accolades and awards, including Top Producer, membership in the prestigious Millennium Club, and has been interviewed in Bloomberg BusinessWeek for her expert knowledge of the Birmingham Real Estate Market.
In 2020, Shannon was interviewed by Realtor.com for an article regarding her staging expertise.
Shannon excels as a listing agent, and has a closed listing percentage of over 90% for all price points of residential listings during her career. The 10% that she did not sell were all homeowners who decided to stay in their homes, due to not taking a job offer, etc. When she lists your home for sale, you can expect results.
The online presence of Shannon Holmes in social media influence and advertising, is the gold standard for the Birmingham real estate market. She is everywhere, and listing with her, means that your home will be, too.
Out of all real estate professionals on Twitter, Shannon appeared in the article, "9 Realtors Who Get Twitter Right Today". Included on the exclusive list in this article were the CEO of Better Homes and Gardens and the nation's #1 Realtor.
Also featured in this article, Shannon was named to the list of "Great Real Estate People to Follow on Twitter" as a person of influence, with a strong presence on social media. Her expertise in the real estate industry is recognized and shared across the internet every day, engaging tens of thousands of people. In addition, Shannon was named one of the Top 50 Agents on Twitter .
Shannon had recent press in an article for Elle Decor "Best Suburbs in America", where her photograph of Mountain Brook was chosen as the one to represent the city of Mountain Brook in the #2 position nationally.
Even in a tough economy, Shannon excels. In 2010, in a down economy, Shannon had the top listing volume for the year in the RealtySouth Hoover Office with well over 13 million dollars, and is consistently a Multi-Million Dollar Producer. Shannon recently received the HomeServicesLending award for "Top Supporting Agent in Closed Transactions" for the Hoover Office.
Shannon Holmes has also been featured by International Real Estate Training and Marketing Firm HOBBS/HERDER, in its Gateway Seminar, under "Building Buyer Loyalty", for her innovative use of technology to make the home buying experience of her clients more memorable and exciting. Shannon was featured by CirclePix at Expo 2015 Marketing and Technology Seminar for her marketing videos.
One of the best things about being in Real Estate, is the privilege of working with such wonderful and interesting clients.

-Shannon Holmes
The testimonials of her clients mean a great deal to Shannon, because she has enjoyed working with each and every one of them. Past and present clients of Shannon Holmes include prominent members of the community involved in the Medical Profession, the Ministry, the Music Industry, the Legal Profession, Investments, Corporate CEOs, a former Professional Athlete, two Motion Picture Actors, and even a client featured in the Hollywood Round of "American Idol". Shannon Holmes feels EVERY client is special and deserves the "star" treatment.
Member, Birmingham Association of REALTORS®
Member, Alabama Association of REALTORS®
Member, National Association of REALTORS®
Member, Institute of Luxury Home Marketing
SFR, short sales and foreclosures
Relocation Specialist A Team, USAA Certified (passed a background check)
Top Producer
Millenium Club (Top 20% of all RealtySouth agents)
RealtySouth Leadership Communications Council
Former Interior Decorator Offering Free Staging of Your Furnishings
Highway 280 Corridor, Hoover, Vestavia Hills, Mountain Brook, Homewood, and North Shelby County Expert
Birmingham Native
Attended Vestavia Schools
Delta Zeta, Auburn University
Delta Zeta Rush Charm Board Chairman
Church of the Highlands Member
Church of the Highlands Dream Team – Events
Floral Designer for Church of the Highlands 101 New Member Orientation Monthly Event
Formerly 16 Year Member Riverchase United Methodist Church Sanctuary Choir
3 Years as a Choir Officer
Gerry and Shannon have regularly performed in many local area Broadway reviews and productions
Former Hoover Country Club Tennis Social Chairman
Former Cub Scout Leader
Former Soccer Coach
Married to College Sweetheart since 1985
5 Children – 3 Boys, 2 Girls
All Children Have Been Through the Hoover School System
Children participated in Nearly Every Activity Offered in schools, from Football to Law Academy
Animal Lover – Our children grew up with 3 Dogs – 2 poodles and a Rescued Lab Mix
WORK WITH US
We offer the highest level of professionalism and service.
Whatever your unique real estate needs require, our aim is to exceed all expectations. Contact the Shannon Holmes Team for an in-depth consultation about marketing your current home, or let us help you find your next Birmingham area dream home.