Lighting can make or break the look of your home. The entryway is one of the most important areas to consider when choosing lighting fixtures. Entryway lighting fixtures can help you create a warm and inviting atmosphere. From doorways to foyers, there is no shortage when it comes to the variety of styles to choose from. It can at times even feel intimidating to choose the right ones. In this article we'll discuss what goes into choosing a great entryway lighting fixture and how to get started making your choice.
1. Consider the size of your entryway
When choosing an entryway lighting fixture, you want to make sure it's not too large or small for your space. If a light is too big, it overwhelms the room and looks out of place. On the other hand, if a light is too small, it won't be able to provide enough light in an area where more light would be useful.
The best way to do this is by measuring your entryway before buying any fixtures so that you can determine exactly what size fixtures are needed for each space.
You need to find a fixture proportionate to your entryway size. A small entryway will do sconces with wall sconces. A large entryway will call for a dramatic chandelier. A smaller entryway might look best with a minimalist pendant light. 
2. Decide the number of fixtures for your entryway
Once you have the size of your entryway, you have to decide on the number of fixtures you'll add. A flush or semi-flush mount light fixture is best if you have limited space. But, if you have plenty of space, you can try a chandelier or pendant light.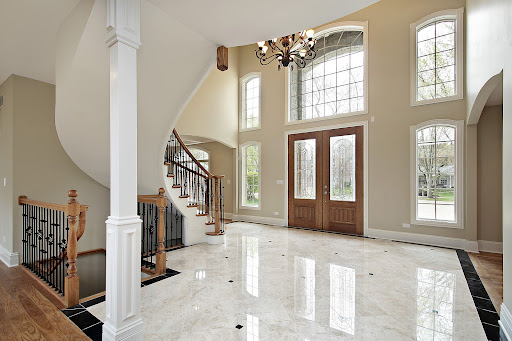 3. Be creative with the materials available
When choosing entryway lighting fixtures, you can choose from many different materials. Glass is a good choice because it's easy to clean and won't scratch easily. Metal is also a great option because it's durable and has a sleek look that will complement any decorating style. Wood may be another good choice; it gives off a warm feeling that makes guests feel welcome when they walk through your front door.
4. Choose the style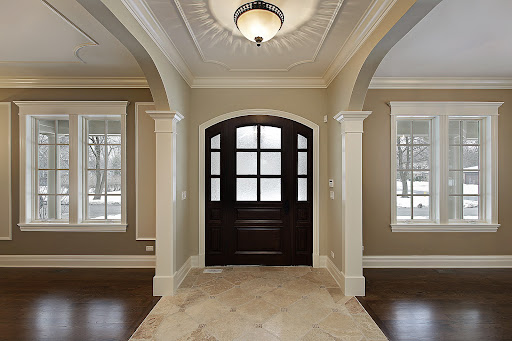 The style of your entryway lighting fixture will dictate the overall style of your home. Luckily, you can find an almost unlimited variety of lighting fixtures today. Consider the style of your home's exterior and then think about the interior style. Your entryway lighting fixture should marry both aesthetics and complement each other to offer a cohesive look.
5. Keep your options open
When shopping for an entryway lighting fixture, keep your options open to get precisely what you want. Take your time buying a fixture with the right look or style. Do your research and ensure it will work with the rest of your décor before committing to any one piece. And if something doesn't feel right when you see it in person, don't be afraid to ask questions or return items if necessary.
–
Written by Geraldine Orentas in partnership with wrought iron door manufacturer Abby Iron Doors.