What makes a neighborhood a great place to buy? As a Realtor, I cannot stress enough the number one rule for home buying – location, location, location!  Though this is excellent advice, there are also several other important things to consider when choosing the right home for you in a great neighborhood. Because all homes eventually get sold, it is important to keep in mind these factors that will affect resale:
#1 A Great Neighborhood Will Be All About The Schools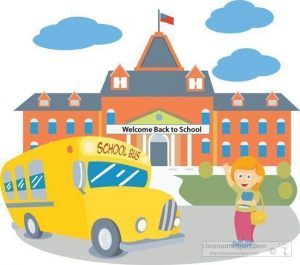 Perhaps you do not have children, have no plans to have children, or your children are grown. If you think that good schools will not affect your property, guess again.  People will sacrifice almost anything to give their children the finest education, so when resale time comes it will be very important to be in a desirable school district.
#2 A Great Neighborhood Will Have Short Work And Shopping Commutes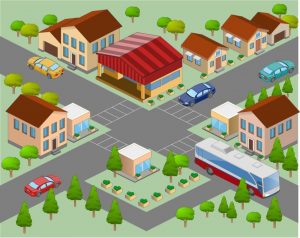 Distance to work and shopping can make life convenient and pleasant, or add hours of stress, time, and gasoline costs to your day. Buying in an area with quick and easy access to businesses, shopping, entertainment, and schools will increase your enjoyment of your new home, and likely make your home more appealing when it is time to sell.
#3 A Great Neighborhood Will Have Consistent Curb Appeal
The drive into your neighborhood should have a pleasing appearance of neatly kept homes. How well your neighbors maintain their homes will definitely affect the value of your home now, and in the future. If there is an Homeowners' Association, there is a good chance that rules to protect the image of the neighborhood will be in place, and violators will be fined. You just never know what someone might mistakenly think is a great color scheme for a home. To get along with your neighbors and keep property values high, it is best to "follow the herd" and choose a home with a traditional paint scheme, not like the one shown below.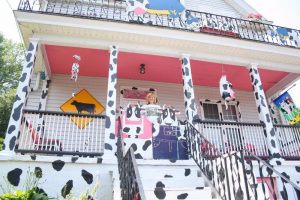 There certainly is no accounting for taste in landscaping, so an active Homeowner's Association will help control the look of the neighborhood. No one should have to look at a lawn toilet.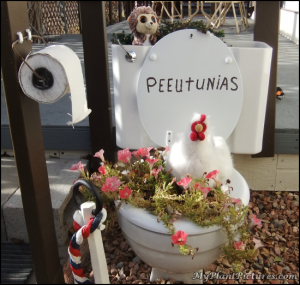 Always try to buy the home with the most curb appeal on the block. A charming facade will make you smile every time you pull into the driveway, and will be sure to attract home buyers at resale.
#4 Never Buy A Home That Doesn't Fit With The Rest Of The Neighborhood
Be sure your prospective home has the right number of bedrooms and bathrooms for the area. Most people agree that a home needs at least 3 bedrooms and 2 bathrooms to live comfortably. Do not buy a home that is so different in size and style for the area that it sticks out like a sore thumb. You want a home that fits in with the look and feel of the neighborhood. A home that doesn't feel like the rest of the neighborhood will never realize the best appreciation or resale.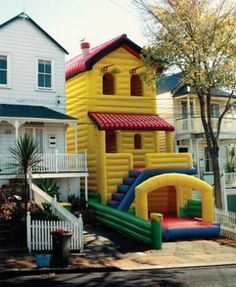 #5 It Is Not A Great Neighborhood If There Are Issues That Affect Your Enjoyment
It may not always be apparent that there are bad neighbors or other problems that might affect the neighborhood. It is always a good idea to get out and talk to your prospective neighbors to see if there are problems to avoid. Issues that might disrupt the enjoyment of your home could be:
Feuding neighbors
Motorcycle enthusiasts
Little Johnny's Garage Band
Shooting ranges too close to homes
Nearby train tracks
Airplane flight paths
Highway noise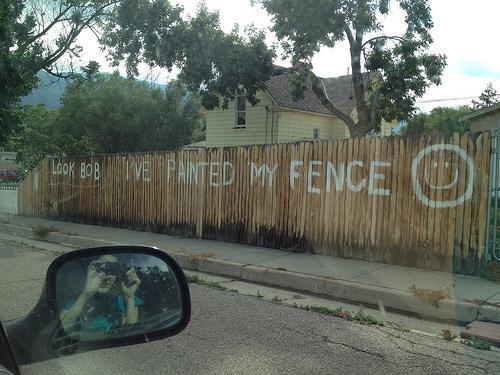 #6 A Great Neighborhood Will Have Nearby Amenities
Popular neighborhoods often offer extra amenities such as a swimming pool, tennis courts, clubhouse, golf club, walking trails, and community parks. The universal appeal of these "extras" will make a home with great amenities more fun to own.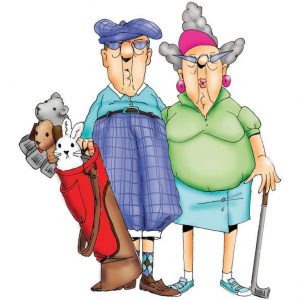 #7 A Great Neighborhood Will Have Good Resale
A good sign that your neighborhood is a great one is how quickly and consistently homes sell in your area. Check recent home sales before you buy. Even in an economic downturn, homes in a great neighborhood will sell if priced competitively.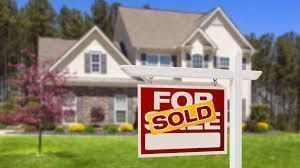 #8 Never Buy More House Than You Can Afford
After location, the most important factor to consider when making a home purchase is how comfortably you can afford the price. If it is a struggle every month to make your house payment, you will never be able to truly enjoy your home. Job changes and temporary times of unemployment are sometimes a fact of life, so plan ahead to keep your mortgage payment reasonable enough to allow for savings for a rainy day.
Follow these home buying tips and hire a trusted Realtor to help you find the perfect home in a great neighborhood!
Book an appointment now to get more great information on how to buy the right house for you in a great neighborhood from Birmingham, Alabama real estate expert Shannon Holmes. Call or text Shannon at (205) 706-3975. Email here. 
Shannon Holmes specializes in listing homes and helping buyers in the Birmingham, Alabama suburbs of Mountain Brook, Vestavia Hills, Hoover, Homewood, Chelsea, and the communities of the Highway 280 Corridor, including Greystone, Highland Lakes, Brook Highland, Meadowbrook, and Inverness.
Recommended reading on related topics:
I FOUND A HOME – HOW MUCH DO I OFFER? by Lynn Pineda
HOW TO NEGOTIATE AFTER THE HOME INSPECTION by Paul Sian
BUYING A HOME WHILE YOU ARE UNDER A LEASE by Greg Hancock
BUYING AND SELLING A HOME AT THE SAME TIME by Bill Gassett
HOW TO BUY A HOME IN A SELLER'S MARKET by Kyle Hiscock
BUY A HOME OR GET MARRIED – WHICH SHOULD COME FIRST? by Teresa Cowart
THE SMART STEPS FOR LOCATING AND PURCHASING YOUR HOME by Wendy Weir
REAL ESTATE'S DIRTY LITTLE SECRET AND WHY IT'S COSTING YOU MONEY by Xavier De Buck