Marketing luxury properties is a highly specialized process, requiring numerous talents of the Realtor you have chosen to represent your home to the world.. These skills are:
presentation
advertising
accommodation
representation
Presentation when marketing luxury properties
In order to have the best presentation when marketing luxury properties, a Realtor must use the finest professional photography available. It is best if the Realtor provides their photographer with a list of any specialty shots they feel will make certain that all special details of a luxury home are given the attention they deserve. A Realtor must have a trained eye for these details, knowing when to suggest staging, and knowing when the use of drone photography would be beneficial. Wide angle photographs are always a must when marketing luxury properties, as they provide a view of the space most like the way the human eye sees a room. Since luxury properties may have spacious interiors, a grand entrance, great view, or other important feature, it is critical that it be shown to best advantage in all marketing. Other options for marketing luxury properties might include a specialized video with time lapse photography that tells the story of the home in an interesting and original way.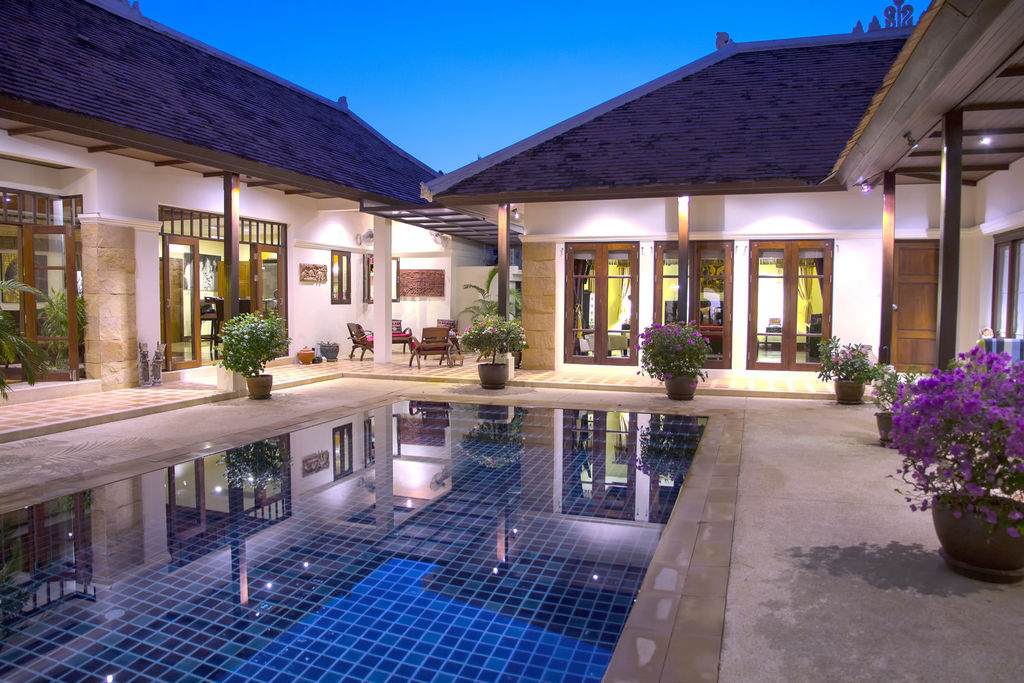 Advertising when marketing luxury properties
When you have listed with an excellent luxury property specialist, your Realtor will have a specific plan for marketing luxury properties. That includes placing it on internet websites geared specifically to luxury homes. There should be quality marketing pieces provided for the property, and targeted marketing and entertaining for potential buyers and potential cooperating agents. The agent selected for marketing luxury properties should have a website of their own that is geared to a high end clientele, with built in traffic for quality leads. It should rank highly for relevant key words. The object of listing a property is to make certain that attention is drawn to that particular home. Is the agent's website impressive? Would you be proud to see your home featured there?
Accommodation when marketing luxury properties
Accommodation should be a give and take from both parties when marketing luxury properties. The agent for luxury listings should be certain that only qualified buyers with written credentials are invited to see these homes. The listing agent should check on listings when clients are traveling, and make sure that any special wishes are followed, such as having the listing agent or a trusted team member available for all showings. Homes should be ready to show in 24 hours or less.
The pool of buyers is smaller for high end properties, so every effort should be made to make a home available when a qualified buyer would like to see it. Buyers for larger properties will often fly in for just a day or two, and must schedule as many properties as possible within a short time frame.
According to 2014 figures from the National Association of Realtors:
Only 8% of home buyers had household incomes above $200,000
Only 9% of home buyers bought homes priced above $500,000
Only 10% of home buyers bought homes larger than 3500 square feet
Keeping these figures in mind, it is clear that all requested property showings for luxury listings are important, since there is a much smaller buyer pool for more expensive properties. Each showing should be viewed as a golden opportunity to get your home sold. While all real estate prices and information are very localized, these figures represent the national averages.
Representation when marketing luxury properties
Representation when marketing luxury properties is one of the most important aspects of the selling process. The agent you select is representing you in negotiations:
They should dress in a manner that means business.
The agent representing you should be discreet and keep all information confidential during negotiations.
Written financial credentials should be provided for all showings.
The listing agent should know how to pronounce the luxury brands found in custom properties, and market them to the high end home buyer. (Think Miele, Schonbeck, P.E. Guerin.) After all, luxury agents should know and understand the value a Downsview kitchen, or other luxury brand, may bring to a property.
They should be touring relevant properties to be aware of other homes that might be competition for their listing.
They should understand and know the local luxury market, as well as have a network of other agents in the local area and around the country who may have a buyer for a luxury property. Depending on the property, international connections may be important.
They should negotiate strongly on your behalf, and keep you informed during the process.
With a great agent who understands the process, marketing luxury properties should be a successful transaction for the homeowner.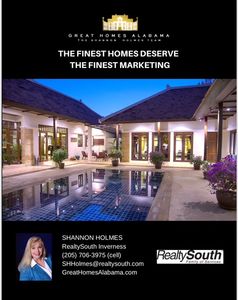 Need to sell your luxury home? Contact Shannon Holmes for more information on her team's special presentation for marketing luxury properties, that includes ads in the finest publications, a dedicated website, international advertising, targeted marketing, and so much more! When only the best will do, call the Shannon Holmes Team, Luxury Marketing Specialists.