It was exciting buying that first home of your own, but lately, your little corner of the world has been feeling cramped.  You gaze with longing at those larger homes. Maybe you need more space. Here are five ways to tell if it's time to upgrade your home.
#1 Upgrade Your Home For Your Growing Family
If you have added to your family in recent years, you may have more bodies than bedrooms. A two-bedroom home may have been a great idea when it was just you and your spouse, but after a couple of children, you are starting to have turf wars over the play area. Where will the grandparents stay when they come to visit? The kitchen is so crowded at mealtime that there is no room to move. You need more bedrooms and a bigger kitchen.
#2 Upgrade Your Home to Deal with all your Stuff
The toy chests are overflowing, and the closets are packed so tightly that you risk an avalanche every time you open the door. Your home just does not have the space to keep all of your things neatly stored or displayed. You may even have had to move some things off-site, spending money to rent storage space. That antique dresser your grandmother left you, or the set of Mom's china you were given, are items you love and want to use. You need more closet space and a place to show off your prized possessions.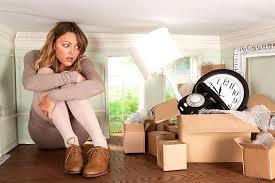 #3 Upgrade Your Home to Have a Place to Escape
You would love to spend an afternoon soaking in the tub, but before the warmth of the water can take you away, there's a banging on the door of the only bathroom in the house, and a chorus of "Hurry up!" invading your quiet time. You need another bathroom.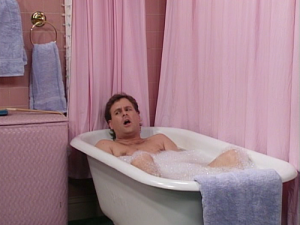 You have seen every episode of Curious George while packed onto the one tiny sofa that will fit in your home, and the kids control the remote. You need a man cave.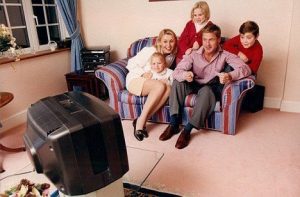 #4 Upgrade Your Home Because There is No Room for Extras
When you first moved in, the two-car garage doubled as your woodworking shop. Now, the equipment has been sent to storage to make room for the family's second car. You would love to take up organic gardening, but your tiny yard barely has room for a grill and a lawn chair. The kids want a swing set and a place for a dog. You need storage space and a bigger yard.
#5 Upgrade Your Home Because You Can Afford to Get What You Need Now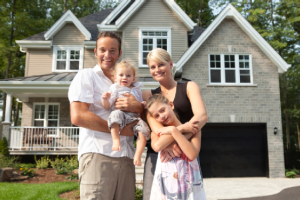 You may have opted for a starter home when you first entered the market because you had a smaller income. Now, thanks to changes in careers or promotions at work, you can afford a home with greater square footage. If room for your growing family and getting the space you need will improve the quality of your life, it may be time to upgrade your home. A world of happy memories awaits!
Related articles for buyers you might enjoy:
Home prices across the country are starting to rise. Interest rates are creeping up. Contact a trusted Realtor today and take advantage of the opportunity to give your family the most space at the best price now.
The information in this article was provided by Shannon Holmes of RealtySouth. Shannon is a recognized leader in the Birmingham, Alabama real estate market, and her team can meet all of your home buying and selling needs. Shannon and her team specialize in the over the mountain communities of Mountain Brook, Hoover, Vestavia Hills, Homewood, Chelsea, Helena, Pelham and Alabaster. You can reach Shannon at 205-706-3975.