Properties in Greystone
View all currently available homes and lots in the Greystone area.
Area Highlights
A quick view of the most influential metrics in Greystone.
Greystone Homes for Sale Hoover Alabama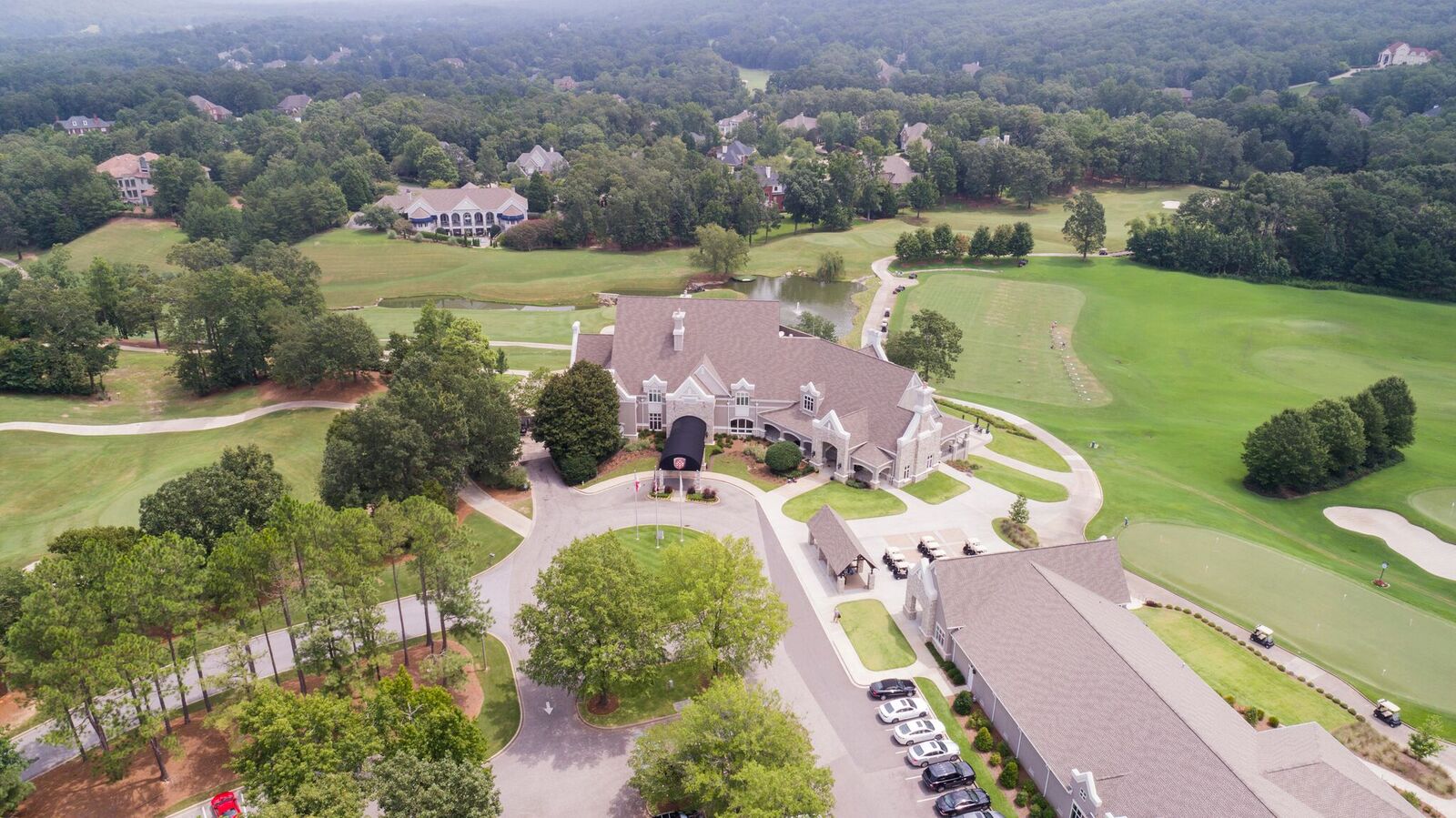 Greystone Subdivision homes for sale in Hoover Alabama are part of my life experience. My familiarity and involvement go all the way back to the early 1990's. When Greystone Country Club Founders Course opened in 1991, my family was one of the first to move into this suburb of Birmingham, Alabama and join the Golf Club. My father built some of the most beautiful homes on the golf course, and my mother and I did the interior design for many of these homes for sale. As your Realtor® in the neighborhoods for Greystone Subdivision homes for sale Hoover Alabama, it is possible that I might sell a home to you that I also helped design.
Driving through Greystone, you will find the subdivision has aged very gracefully, with estate sized homes on beautifully manicured lawns meandering around the two golf courses of Founders and Legacy.
The two courses of Greystone Golf and Country Club are:
Each year the club is host to the Regions Tradition Golf Tournament. As a charity event, this is a major community highlight for the City of Hoover. There are always major celebrities in attendance.
This is a neighborhood that does not have a tract home feel. In fact, new custom homes are still being built on scattered lots. If you might be interested in a new home, there are still several lots available throughout the subdivision, and they have been included in the property search.

Currently, homes in the neighborhoods range from the $250,000 to about $4,000,000.
Most of the larger and more expensive homes can be found inside the gates of the two golf course areas. The exception to this would be homes for sale on Greystone Crest. The Crest has a separate gate atop a mountain, with incredible views from both sides of the ridge. This sector is located off of Hugh Daniels Drive.
There is a nice mix of garden homes, and homes on smaller scale lots for those who prefer less upkeep. Many of the garden homes are also located in gated neighborhoods.
The median subdivision home price for listed properties is about $760,000, which would get you a spacious 4 or 5 bedroom home with a nice size yard, and perhaps, a private pool.
Award winning Hoover public schools are zoned for Greystone, but there are many nearby private options. Those can be found on this page under the schools tab.
If you would like to know more about the different types of homes found in the neighborhoods of Greystone, I have written an article on the Architectural Styles of Greystone. Find it under the Posts tab.
The convenience of this subdivision to world renowned health care, restaurants, shopping, and recreation, makes it an excellent choice for those moving to the area. In 2020, Alabama was the 8th most "moved to" state nationwide.
Greystone Subdivision Hoover Alabama Homes for Sale Amenities:
Two Main Clubhouses – one for Greystone Founders and one for Greystone Legacy
Swimming Pools
Toddler Pool
Fitness Center
Lighted Tennis Courts
Smaller Clubhouse/Tennis Facilities for Areas Outside the Main Gates of the Greystone Founders and Greystone Legacy Golf Courses
Walking Paths
Private Lake with Fishing
View Lots
Golf Course Lots
Lake View lots
Tot Lot Play Areas and Parks
Streetlights
Most Homes in Gated Areas
Greystone Ladies Club
Homeowners Associations for each neighborhood within the subdivision
Hoover Schools – zoned for Greystone Elementary, Berry Middle School, and Spain Park High School
Quick Access to Highway 280 shopping and restaurants, most notably The Summit
Greystone Neighborhoods Consist of Homes for Sale in:
GREYSTONE COVE

GREYSTONE CREST

GREYSTONE ENGLISH TURN

GREYSTONE ESTATES

GREYSTONE FARMS

GREYSTONE GLEN

GREYSTONE GUILFORD

GREYSTONE HIGHLANDS

GREYSTONE LAKE'S EDGE

GREYSTONE LEGACY

GREYSTONE LINKSIDE

GREYSTONE MILL CREEK

GREYSTONE MILNERS CRESCENT

GREYSTONE NORTHLAKE

GREYSTONE PLACE

GREYSTONE RIDGE

GREYSTONE TERRACE HILLS

GREYSTONE VILLAGE

GREYSTONE THE BRAE

GREYSTONE THE PARC
Directions to Greystone Subdivision Homes For Sale Hoover Alabama Founders: From Birmingham, travel Highway 280 East past Interstate 459. Go through the Highway 119 Intersection (BP Station on the left). Turn left at the next traffic signal onto Hugh Daniels Drive. Watch for the guard gate. Greystone Subdivision will be on the left.
Directions to Greystone Subdivision Homes For Sale Hoover Alabama Legacy: From Birmingham, travel Highway 280 East past Interstate 459 to the intersection of Highway 119. Chik-Fil-A will be on your left and Wachovia Bank will be on your right. Left onto Highway 119 North. Continue on Highway 119 North about 2.5 miles over the Lake Purdy Bridge. After the bridge, you will take the next right into Greystone Legacy neighborhood. Continue on Legacy Drive to the gate.
Please contact Shannon Holmes, REALTOR® for any questions about Birmingham, Alabama real estate, or for more information on Greystone Subdivision homes for sale Hoover, Alabama.
Inside Greystone
Check out the latest demographic information available for Greystone.
Overall Cost
VS National AVG
Housing Cost
VS National AVG
Entertainment Cost
VS National AVG
Utilities Cost
VS NAtional AVG
Crime Rate
VS National AVG
QUICK FACTS
---
Let's Chat About Greystone
Greystone Schools
Learn more about schools near Greystone complete with ratings and contact information.
The Best in Greystone
Browse through the top rated businesses in the most popular categories Greystone has to offer.
Dine
Drink
Shop
Perk
Sweat
Groom
Wag