In 2020, what turned out to be one of the most unpredictable and chaotic years the world has seen in 100 years, life as we knew it was turned upside down. No one expected the events that transpired: global shutdowns, international travel at a standstill, months of isolation, and quarantine. 
Many businesses and services took a great hit during the year, unable to survive the many lockdowns that the country went through. It's understandable, then, that many real estate investors, residential and commercial alike, suddenly began to hesitate and second-guess their next move. It's impossible to predict how this whole pandemic is going to turn out, what the world will look like once we finally make it through to the other side, and when we'll get back to some sort of normalcy. 
In such uncertain times, it's hard to decide the next steps, especially when your game is real estate investment. However, though some investment opportunities are quite the gamble at the moment, there are plenty of investment prospects that are seeing increasing demand. If you know what to look for, investing during a pandemic can be incredibly fortuitous. 
What's Thriving, What's Diving? 
During these trying times, some forms of- real estate are definitely taking a hit. It's safe to say that retail and office spaces have taken the brunt of the impact that shook our economy during the nose-dive of 2020. Shops have been ordered to close their doors during lockdown and offices have mandated work-from-home orders, leaving office buildings abandoned and empty. 
Restaurants and other dining establishments have also been hit by the hard times. Indoor dining has been limited or shut down completely, requiring eateries to depend solely on curbside pickup to keep them afloat, which many have not been able to sustain. 
Surprisingly, the residential real estate market has not skipped a beat! In fact, over the last year, buying and selling homes has continued to thrive and even become more competitive. Due to the record-low interest rates and mortgages, buyers have jumped at the opportunity to switch things up. Sellers have gained the upper hand, hosting bidding wars and quickly moving through the selling process. 
Those who have invested in multifamily properties are laughing, as many aspiring homeowners trying to break into the market have realized that now is not the ideal time for first-time buyers; renting a housing unit is a much more appealing option to them at the moment. Baby boomers who are looking to downsize and rid themselves of the woes of homeowning are now taking the opportunity.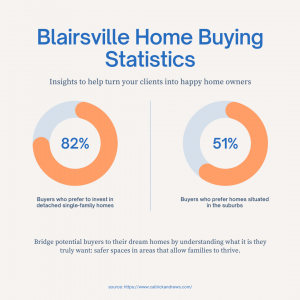 Likewise, in these days of travel bans, people are realizing that they'll need to stay more local if they want to vacation. Cottage rentals or waterfront beach houses have become a hot commodity. Our study on Blairsville house prices revealed that the value of real estate properties increased by 14% over the last 2 years. Those investors who own such properties are able to easily find a constant flow of renters looking to escape this crazy world for a little while.
Industrial real estate is another succeeding market. As more brick-and-mortar stores go out of business, large commercial companies are taking over. Any company that offers online shopping needs a warehouse to house the product. Storage space is becoming increasingly competitive in our technological world. 
So What Does That Mean For Investors? 
When it comes to investing in commercial real estate in 2021, you need to be smart. Watch the trends, determine what's lasted over the last year and what's faltering, commit to what works. Keep in mind, the market is cyclical. Things can always turn around, just like they've always done. 
If you've got a property that seems to be failing, consider adapting and reusing the space. One of the top trends these days is converting old buildings into a creative and artistic space. Consider expanding your options and taking on a new project. Whether it's creating residential units in an old office building, making warehouse space out of failed retail establishments, or some other innovative project, there's always a way to use a space. 
As crazy as it seems right now, everything will balance out again. As the world opens back up, commercial property will make its recovery. Many people will continue to work from home, but many people will crave the return of office space. When that return does take place, offices will likely have to continue following distancing rules and covid-sensitive regulations. This means that offices will require more space, which is perfect for those who have invested in ample office buildings. 
What Are The Safest Real Estate Investment Opportunities?
 
Retail was once one of the safest options when it came to commercial real estate. It's safe to say, however, that retail is not going to be the wisest investment any time soon, if ever again. Even in the pre-pandemic world, the retail sector was headed on a downward spiral. Sure, shopping malls and trendy boutiques were still opening up, but not near at the rate of even a decade ago. As more people opt to shop online, be it for convenience or variety, brick-and-mortar stores were beginning to close up shop. Even the big box stores weren't safe, with many companies closing hundreds of stores all over the country. 
So what are the sure-fire options for investing in real estate in 2021?
Recent studies have predicted that the top real estate investments to go after are: 
Industrial Real Estate

Multifamily Residential Real Estate

Medical Clinic and Administration Real Estate
Industrial Real Estate
Any company that offers online shopping and shipping across the country or even internationally needs a space to store the product. Large distribution centers have become increasingly popular to house the inventory of these companies. As the online shopping demand skyrockets, so does the demand for industrial storage. 
Multifamily Residential Real Estate
Multifamily real estate has proven time and time again that it is essentially a "recession-proof" industry. No matter what the world is going through, people need a roof over their heads. With an exceedingly competitive real estate market, it's hard for first-time buyers to crack their way through to homeownership, so rental is the obvious choice, providing plenty of tenants for those renting out their property. 
Medical Clinic and Administration Real Estate Investment
Although the pandemic has limited access to hospitals and urged patients to remain home unless it's absolutely necessary, there are some forms of treatment that just can't be handled over the phone. Specialized medical clinics provide a variety of treatments that need to be administered in-house and can't be postponed, such is the case of many cancer treatments and other specialized medical conditions. As such, the need for these buildings will always be in demand. 
So, moving forward, there's still hope for commercial and residential real estate investment opportunities! The pandemic may have rocked the world in 2020, and even halted it for a moment, but we are a resilient people. We will adapt and recover. Investment opportunities will always show themselves, even in uncertain times. If the investment world is where your passion lies, fret not. Real estate always has been, and will continue to be, one of the smartest investments in our economy, no matter what's going on in the world.