Slaying home buying myths is important to understanding the real estate market in 2017.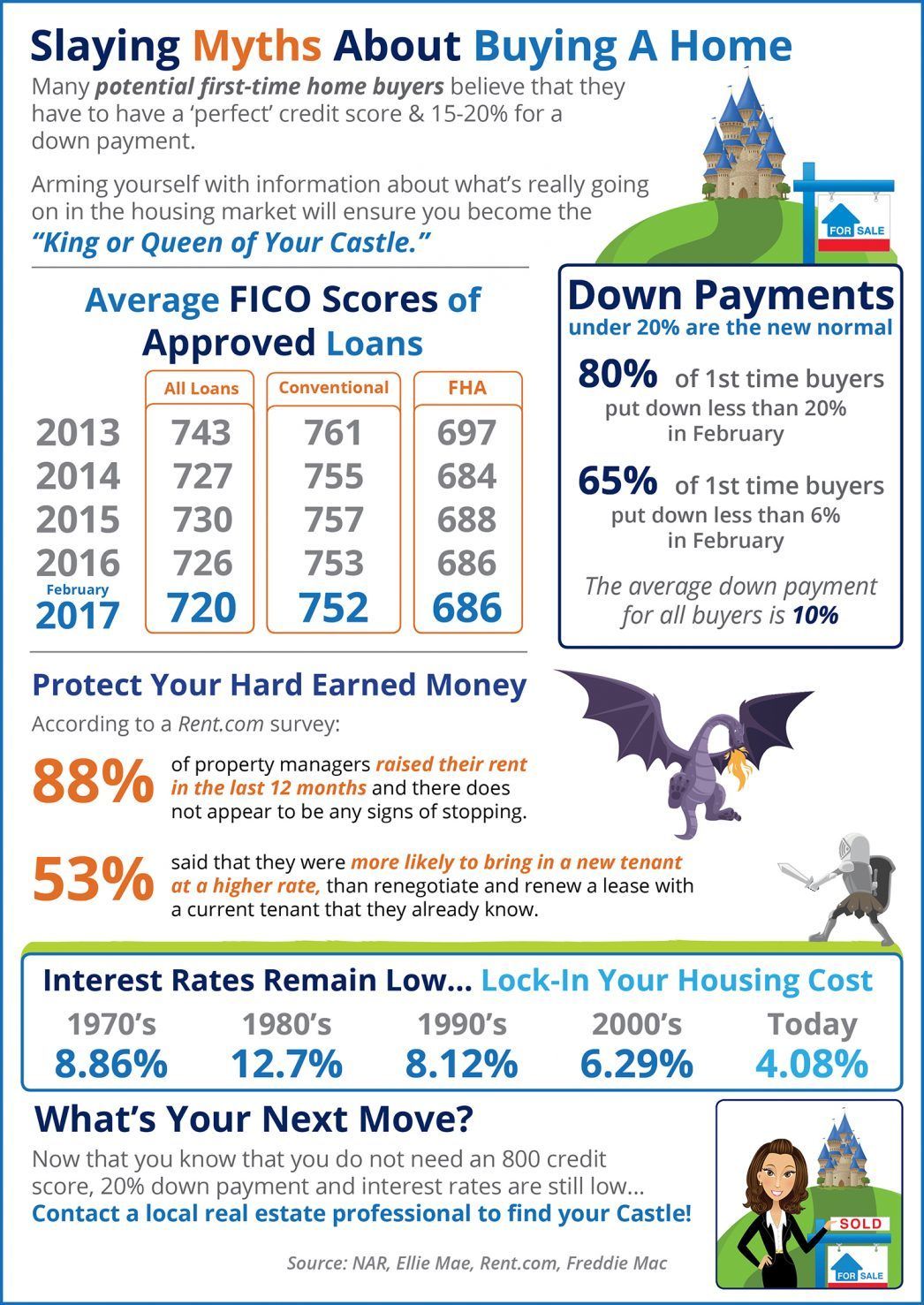 Think your credit must be perfect to get a Home loan? The facts are that in February of 2017, the average credit score on an FHA loan was a 686.
Rents are climbing, but mortgage rates are currently low. It is more likely that owning a home will cost less per month than renting in most markets.
Saving for a down payment is often the biggest hurdle for a first-time homebuyer. Depending on where you live, median income, median rents, and home prices all vary. So, we set out to find out how long would it take you to save for a down payment in each state?
Using data from the United States Census Bureau and Zillow, we determined how long it would take, nationwide, for a first-time buyer to save enough money for a down payment on their dream home. There is a long-standing 'rule' that a household should not pay more than 28% of their income on their monthly housing expense.
By determining the percentage of income spent renting a 2-bedroom apartment in each state, and the amount needed for a 10% down payment, we were able to establish how long (in years) it would take for an average resident to save enough money to buy a home of their own.
According to the data, residents in Iowa can save for a down payment the quickest in just under 2 years (1.99). Below is a map created using the data for each state: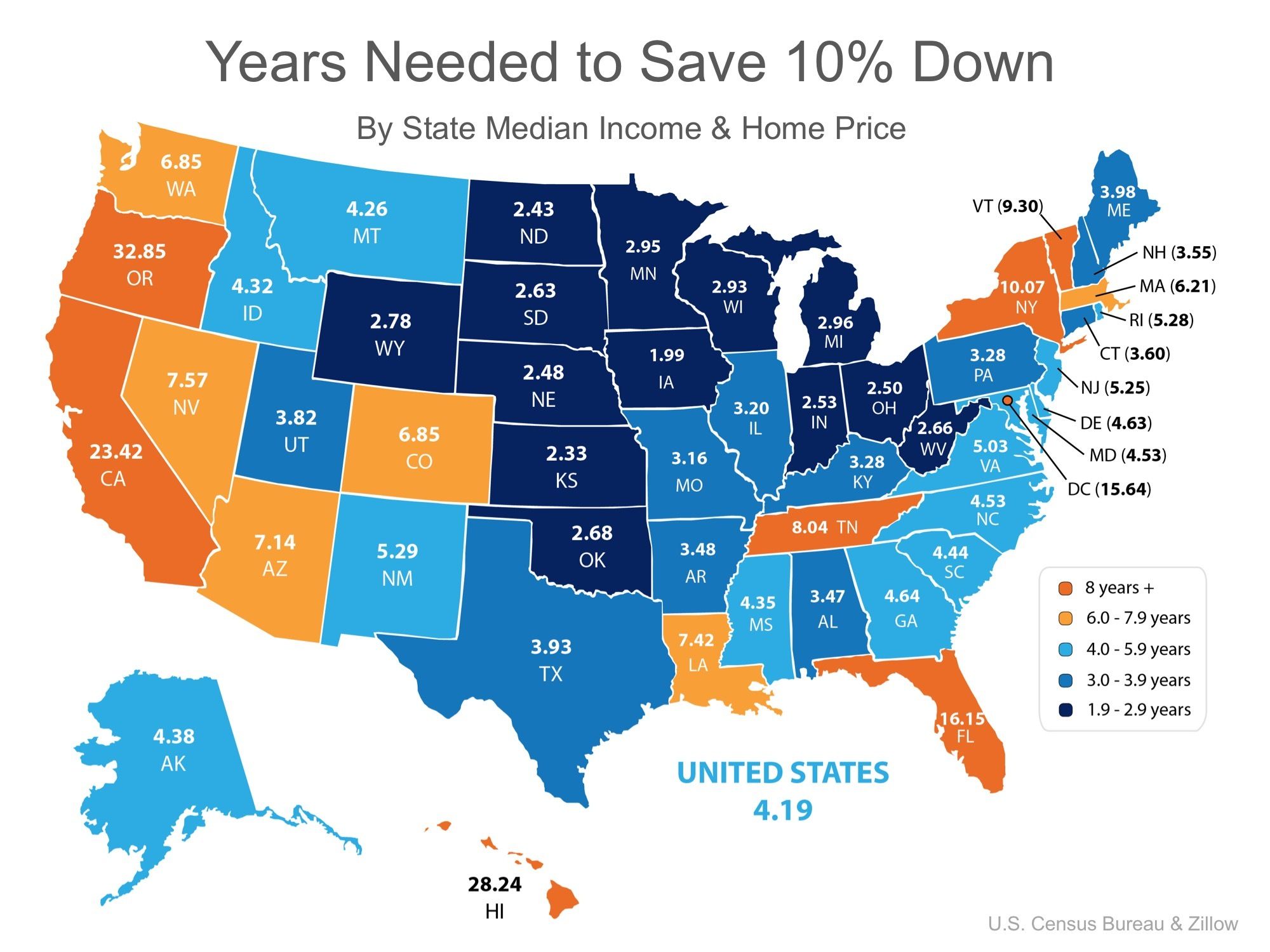 What if you only needed to save 3%?
What if you were able to take advantage of one of Freddie Mac's or Fannie Mae's 3% down programs? Suddenly, saving for a down payment no longer takes 5 or 10 years, but becomes attainable in a year or two in many states as shown in the map below.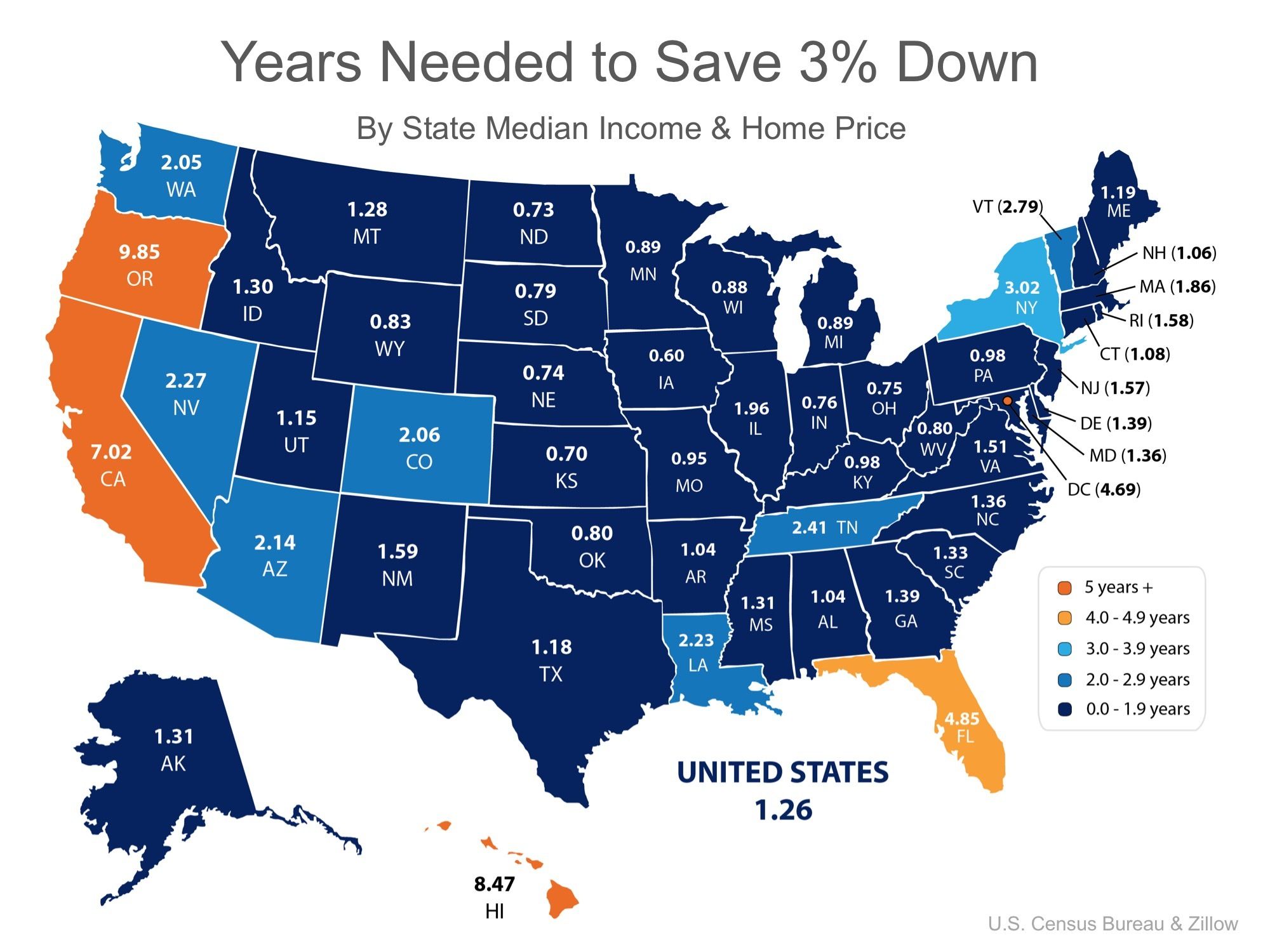 Slaying Home Buying Myths Highlights:
Interest rates are still below historic numbers.
88% of property managers raised their rent in the last 12 months!
The credit score requirements for mortgage approval continue to fall.
It is possible to save for a down payment in a relatively short amount of time.
Bottom Line
Whether you have just started to save for a down payment, or have been saving for years, you may be closer to your dream home than you think! Let's meet up so I can help you evaluate your ability to buy today. Slaying home buying myths with the facts of these charts should make the decision to get into the real estate market a priority.