Top Producer Shannon Holmes of the RealtySouth Inverness Office is now taking listings.
If you need an agent with top marketing skills and a results oriented business, Shannon Holmes should be your Realtor. With an intense and comprehensive marketing plan, as well as a top-rated website that drives thousands in traffic each month, and produces leads that actually bring buyers, Shannon Holmes knows how to get your home sold.
Shannon's marketing materials are professional and well executed. On the day of the professional photography shoot, Shannon makes it a point to personally be present to ensure that your home will be presented in its best light. Her previous experience as an Interior Designer helps her visualize how your home will look to prospective buyers, and allows her not to miss a single important shot of your home. Each wonderful detail of a listing will be highlighted to best advantage to get your home noticed, and make it truly stand out from the crowd.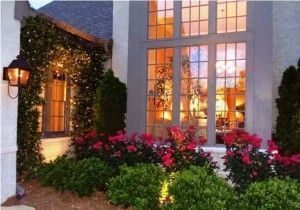 Shannon's red carpet treatment of her clients, as well as the great attention to detail of her listings, means that homes listed with Shannon are sold in a timely fashion. If your #1 priority is to get your home sold, you need to give Shannon Holmes a call. Time is money, and Shannon Holmes will value your time.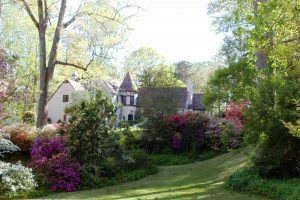 Meeting your real estate needs is very important to Shannon, so listening to her clients is of utmost importance. Shannon's listing clients can trust that their most expensive asset will be in the best of hands.
Shannon also provides the advantage of being part of "The Holmes Team", and partnered with husband Gerry Holmes, can provide twice the experience and service with the #1 real estate company in Alabama.
A complimentary AHS Home Warranty to help give you peace of mind will be provided during the listing period.
Shannon understands that your home is your castle, and wants the next owner to feel that way, too. Her favorite question to clients is, "What can I do for you?" Please do not hesitate to give Top Producer Shannon Holmes of RealtySouth Inverness a call to list your home for sale.  Phone (205) 706-3975 or Email SHANNON.